Clueless: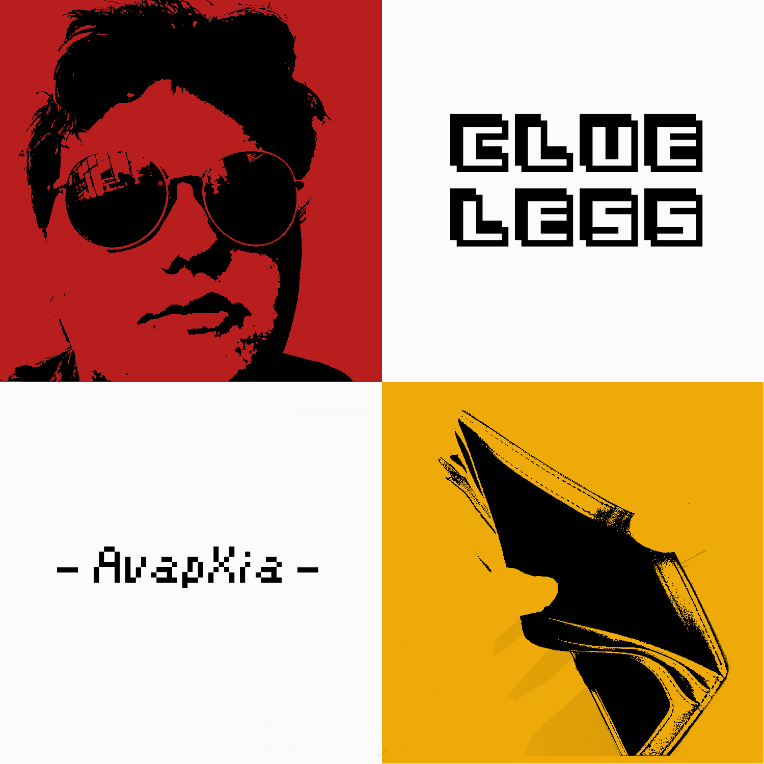 After a lot of procrastinating it is finally done, Clueless is out on Bandcamp and will be available on other platforms within a week or so. This album has a compilation of songs i worked on over 2019, all of which were written during a time where i was coming to terms with becoming an adult and all of the unique challenges i now have to overcome. It's free (or pay what you want) on bandcamp only, so go check it out!
---
Other News:
Feel free to make fun of me, because the hard drive to my computer is fried, and i did not think to put backups on anything at all. Unfortunately this means progress on a lot of things has either been severely impeded or entirely halted for good. Luckily most of the songs i have already written for "A Jazz Bit Story 2" are in a preview mode on bandcamp, which means i still have a way to get the WAV files when i release the album, but i lost all the project files, including the WIP songs that i had no backup of, which is kind of a bummer.
I definitely feel pretty stupid right now, but i am currently working on my mom's old computer i found in the closet while i save up for a new rig (my old one is completely toast now) but in light of recent events i may be in this situation for much longer than anticipated. Not sure what projects i am going to take on over 2020, but i haven't had a fresh reset since before i released "Adventures" almost 3 years ago, so i am excited to see what happens.
That's about all, See you soon
-AvapXia
---
P.S.
Please do not post anything related to the current global crisis ESPECIALLY advertisements to your business on Other people's pages and posts. I know times are tough and i am trying my best to help those in need and prevent the spread of the illness, but these posts are about other things and i have no way to check the validity of what people comment on here. It's very unprofessional to use other peoples platforms to promote yourself in any situation, especially one where people's lives are at risk, so i'm deleting all of these comments and banning people from posting on my page if i see any more of these more-than-likely-scams. Thank you for understanding, and stay safe.