Hey everyone, i figured i should make some sort of post since i haven't made one yet this year...
So heres what's going on:
---
Imaginary:
I'm working on a series of songs that are supposed to be connected to a world that i have sort of developed in my head. Some of them are already out and others have yet to be made. I don't have an idea as to when it will be done, or when i'll decide to stop making songs in this theme, so i don't really have anything else to say about it besides to keep an eye open if you're interested.
I don't actually have any art for this yet (sorry), but you will definetly see some pretty stuff before it releases. :)
---
Another album?
Also, i will probably release another one around the same time as "Imaginary" with songs i've made since last september, but i'm undecided on theme so there will be more on it later. (I don't have art for this either)
---
Youtube
You may have noticed that i've been doing some youtube stuff. You may have also noticed it's a bit out of date as of today, but im gonna update it over the next week with better quality videos and more up to date content. If you want to see the stuff that is already up (although it's the same stuff as this page) then check it out here
---
CHIPS Youtube
I'm also running another youtube for CHIPS compo, which has all the compo winners for each compo over the last few months. You should check that out as well. All the music on it is the best music CHIPS has had the privledge of seeing, made by a wide range of artists who participate in the compos every week.
---
Recent releases:
Here's some other stuff i've been doing lately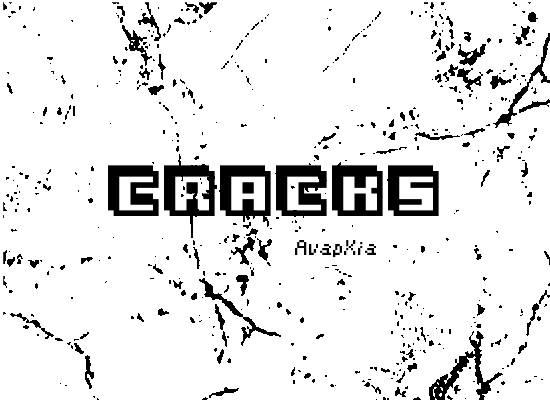 Cracks is a song in 5/4, made for the first round of an 8 round competition hosted by CHIPS compo. I won't know how it scored for about another hour, but i enjoyed making it and i think you would enjoy listening to it too. Fun fact: the lead is a violin and a saw wave (with some automation) playing simueltaniously. It has all the simplicity of a saw lead with the expressiveness of a violin. Maybe i'll make a post later about all the plugins i currently use???
---
Welp, i hope that was enough info to justify the 6 month wait since the last time i made one of these, lets hope the next update's a little closer.
-AvapXia
==============================
Newgrounds: avapxia.newgrounds.com
Soundcloud: https://soundcloud.com/avapxia
bandcamp: https://avapxiamusic.bandcamp.com/releases
youtube: https://www.youtube.com/channel/UCoNcwHWO0Bmka05_WUyZEPA
==============================
Have a great day!